Fashion Show
---
Junior Gaultier
by HM
---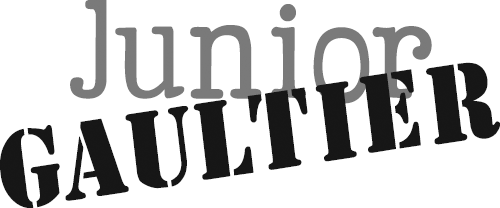 Gaultier Paris' latest couture runway offered a burst of colors for spring 2015!
For the new season, the Gaultier has revisited their traditional navy stripes, painting them with the colors of indigo, intense orange and shimmering ecru. The white and blue striped silk dress with a flower composition on the front for its clean and essential shapes is our favorite
JP Gaultier is well known for combining nautical inspired themes with original graphics and prints, and next year will not make exception. There will be a sophisticated polka dot motif, taken directly from the archives of Jean Paul Gaultier, prints inspired by the Degas dancers and amazing strong floral graphics.
In 2015 we will see wonderfully bright royal blue, fuchsia and yellow that remind to the explosion of colors typical of the tropical flowers.Georgeus!