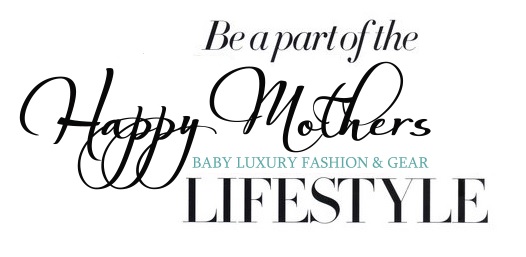 Magazine PUBLISHED BY HAPPY MOTHERS- Baby Luxury Fashion &Gear
360 Via Las Brisas, STE 140,
Newbury Park, CA 91320
p: 888-217-1918
---
EDITOR IN CHIEF- Claudia CHMIELEWSKA
---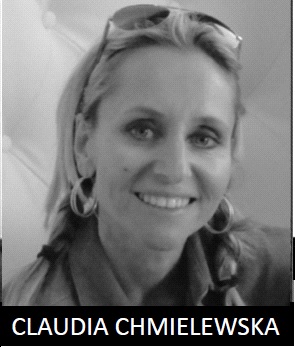 Claudia has over 10 years of experience in the media market, working for such publications as Your Style, Beauty, Fashion Magazine, DD Media, L.A Times, and Life Magazine. She has organized many international promotion campaigns and events. She worked with the designer Arkadius,
Children Salon for Armani, baby Dior, DKNY, Guess, Kenzo, and many more.
Claudia Chmielewska graduated from the School of Economics in Warsaw and the Institute Francais de Gestion.
She began her adventure with media when she was less than 18 years old. In 1997 she co-founded the magazine "Vision TV" for At Entertainment in Great Britain, as an advertising director of Vision TV. In 1997-1998 she was the Head of Advertising for TV for the publication "Your Style". From 1998 to 2000 she held the position of director of advertising for "Beauty magazine".  She worked for the public relations agency ComPress as director of marketing and promotion, she was responsible for conducting PR campaigns for companies such as: TP, TP Internet, Trader, Renault, and Ster Project. She organized the main loyalty program for TV "Night of internet user."
We want to create a place where we will help parents with both design and styling, a place from which no one will leave unsatisfied. We strongly believe that the beauty we surround ourselves with reflects on the beauty in our souls, and that is why it is important for a child to be surrounded with said beauty from his very first days, as it enhances his lookout and perspective of the world, both emotionally and spiritually. – said Claudia Chmielewska about Happy Mothers Project (magazine and www.www.happymothers.net store)
The most important achievements in her career include participation in the preparation of the first advertising campaign for TOMY, Slim Fast, Kinder Bueno, Unilever, Nestle, and Mercedes Benz in 1990-1993 in Poland. She organized the first and biggest Salem Fashion Show for Levis, and the creation of modern image in the magazine "Beauty "with a promotional campaign in 1998 called "Enjoy the beauty of life." She created unique artworks for Quicksilver, Reebok, Diesel, Chio, Rossignol and Philips. Since 2009 she was Head Press Manager for the Scandinavian PR Agency, while also being Glitter's and Vagabond's Swedish brand ambassador. She has worked with the biggest fashion houses, publishers and fashion agencies all around the globe. She is a member of the Institute Francais de Gestion. Her passion being design and styling.
---
DESIGN DIRECTOR – Elena Dodevska
Graphic designer and a chocolate lover. I believe that life is a beautiful journey, only if you take it with a smile!
---
---
ART & ILLUSTRATION – Najla Mansour
Najla is an Architect graduated in 2009, worked as a teacher of design at the university of Homs-Syria. She do all kind of designing from architectural design to graphic design and illustration. A talented designer and architect who is preparing for a masters degree in Advanced Architectural Design.
"I thought by studying architecture I would be a designer who can design everything – graphic design is in my blood and under my skin!" she says. "Every time you finish a design you feel that you brought something to life, you gave something a soul, that something came from your mind and thoughts – this is what I call creation."
---
PHOTO-Jenny Quicksall
My passion for documenting and capturing real-life events and milestones manifested itself in the form of photography. Photography has given me the ability to creatively and beautifully express my artistic voice while documenting life.
To me, photographs are more than just mere still images of our loved ones or ourselves, it is a way for us to peer into the window of our history, bringing back all of the emotions of that moment in our lives and reminding us of our journey to the present.
My style can be described as fun, fresh, emotional and inspired portraiture
 GLOBAL FASHION DIRECTOR – Bart Madej
---
STYLE DIRECTOR – Joanna Anderson
---
BEAUTY  EXECUTIVE DIRECTOR – Ann Josse
---
BABY GEAR EDITORS:
Rebecca Monson
Sun Jie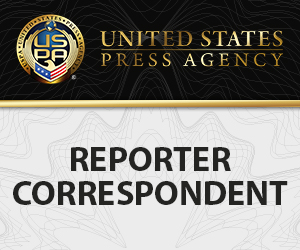 ASSOCIATE EDITORS:
Marin Baccarin
Annichen Svalastog
CONTRIBUTING EDITORS:
Matt McConnell
Erika DeVitron
Mark Bruno
Natasha Soroco
Alicia Beretti
Shannon Gallico
---
PR:
Annichen Svalastog
---
Web, Mobile & Software Dev- Sergey Korzhov