Kylie Jenner & Travis Scott are reportedly back together after the couple, who share 2-year-old daughter Stormi, split up last year.
TMZ reported on Sunday, March 8, that Kylie Jenner, 22, and Travis Scott, 27, are an item again. Their sources claimed that the beauty mogul and rapper are back together romantically but aren't quite ready to put a title on what they are at the moment. The two are also allegedly sleeping under the same roof and don't see other people at the moment. The mother-of-one made headlines last week when she was spotted leaving a popular nightclub in West Hollywood with her galpals and Drake, 33, who she was first romantically linked to after she and the "Goosebumps" emcee broke up in September 2019. She attended the "Hotline Bling" performer's 33rd birthday party one month after their split and was reportedly "never too far away" from Drizzy that evening.
The TMZ sources also claimed that their time apart was good for them because they needed some space. It's similar to what a HollywoodLife insider dished EXCLUSIVELY about the status of their relationship earlier this month. "Kylie feels more at ease to be romantic with Travis without any extra baggage and as they have decided to hang out with each other more Travis is all in because he loves her and she loves him and it is what is working and they don't want to add anything else to define it all because it just adds headaches they don't want or need. They have been romantic, they will continue to be romantic but if anyone wants to say they are something more or not, they are going to hold that answer close to their vests because to them it isn't anyone's business what they do in their private time together."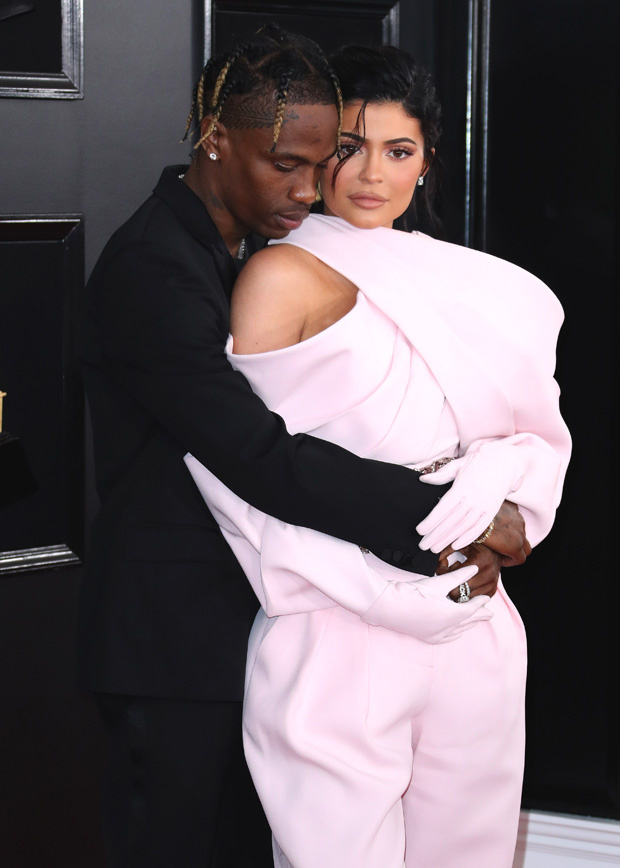 Kylie & Travis haven't exactly been keeping it a secret that something could be going on between them as of late. They reunited for a lunch date in Calabasas, California, with their adorable daughter Stormi on Sunday, March 1. They also partied together at an Oscars after-party last month with her sisters Kourtney, 40, and Khloe Kardashian, 35.
Looks like Travis is getting what he wants after all this time. Another HL source said in January 2020 that his "biggest pet peeve" was when anyone called their what they are as simply "friends." The insider said, "He wants so much more, and feels like he is so much more, regardless of where [Kylie's] head is at."
Photos: Shutterstock
Original article: https://hollywoodlife.com/2020/03/08/kylie-jenner-travis-scott-back-together-report/