DISCOVER THE WORLD OF BABY DIOR
---
"When I think of my childhood, I remember happy, full and carefree days when everything was about enjoying life."

---
7 November 1967 at 28, avenue Montaigne: The House of Dior launched its children's range. The event took on a fairytale feel with an exceptional patron, her Highness Princess Grace of Monaco, who inaugurated the first couture boutique exclusively for childrenswear.
Utterly charming, Baby Dior dresses babies and children in an endearing style from head to toe. Dior has retained all its historical expertise in the same Workshops for forty years. Dior little girls can enjoy a sophisticated wardrobe with Couture touches. As for boys, the fitted outfits are cleverly inspired by menswear.
Each season provides the opportunity to delve into Monsieur Dior's archives, which are a endless source of inspiration. The collections blend Dior's timeless heritage with the romantic charm of childhood. Combining delicate opulence with a slightly cheeky look, Baby Dior unveils all the riches of the Dior colour palette through its collections that are always in line with current trends
Baby Dior couture Autumn-Winter 2014 -15

The Autumn-Winter 2014 Collection whisks us back in time to Christian Dior's distant memories. The outfits are full of emotion and romance. They each have their soul, name and story to tell.
Christian Dior Newborn Collection is synonymous with grace, style and elegance. Baby Dior reflects this special heritage with luxuriously constructed childrenswear pieces.
Dior couture Autumn-Winter 2014-15 fashion show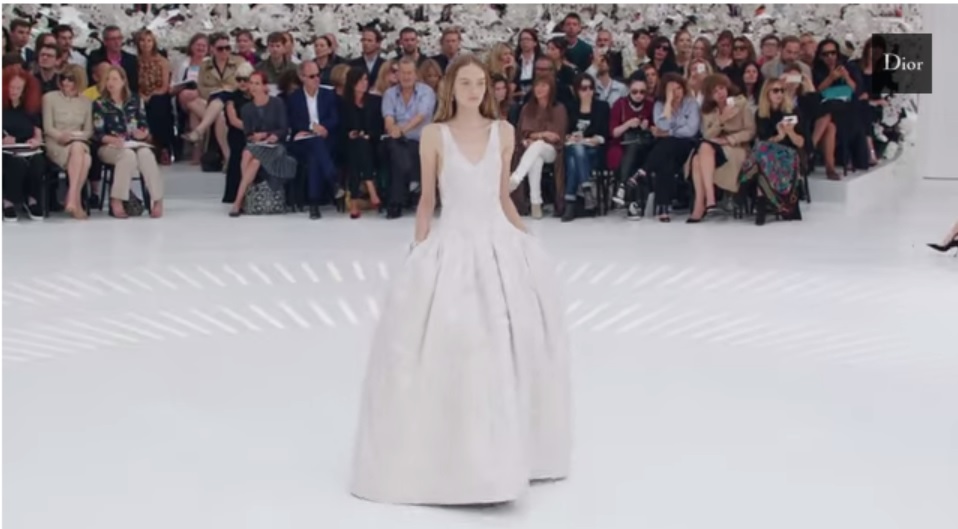 Tips for moms: Discover the Dior couture Autumn-Winter 2014-15 fashion show by Raf Simons, presented in Paris on July 7th, 2014.