'Live Movie' was the theme for this the 86th edition of Pitti Immagine Bimbo and boy did it live up to the billing, with big anniversaries, events, and catwalk shows making for this vibrant extravaganza of the kid's fashion calendar. Pitti Bimbo now caters for some of the biggest names along with medium independents right down to fledgling first time labels. There is something for everyone at Pitti with the show drawing visitors, buyers and press from all over the world to the beautiful city of Firenze, Florence, Italy. Pirouette was there for two reasons, firstly to cover the show for our behind the scenes web doc with NYC based children's fashion photographer Molly Magnuson; and secondly to launch the Pirouette One to Watch Awards accompanied by Pirouette founder Florence Rolando. The events were big, the catwalk production outstanding and the collections vibrant. This is how it went….
Kid's Fashion from Spain
We had a little preview of the 'Kid's Fashion from Spain' catwalk show the day before at rehearsals. The show did not disappoint with the 'school theme' acting as a playful backdrop to the collections. Top of the class was Tartaleta.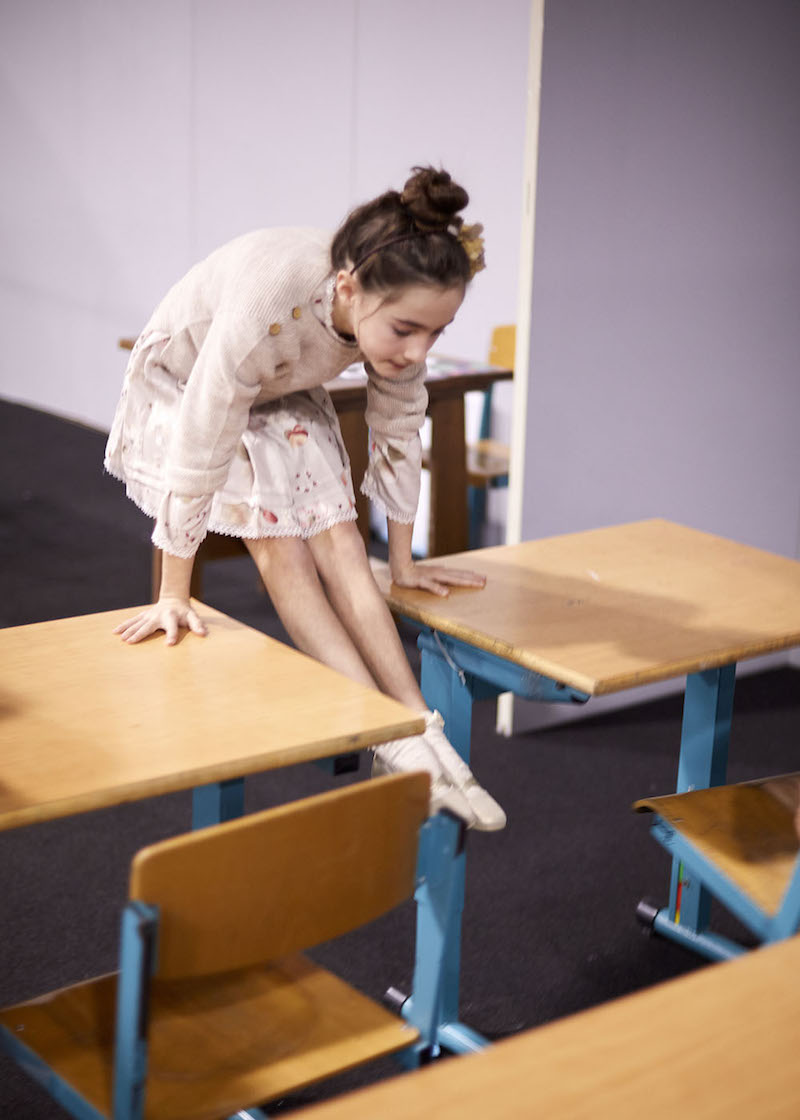 Tartaleta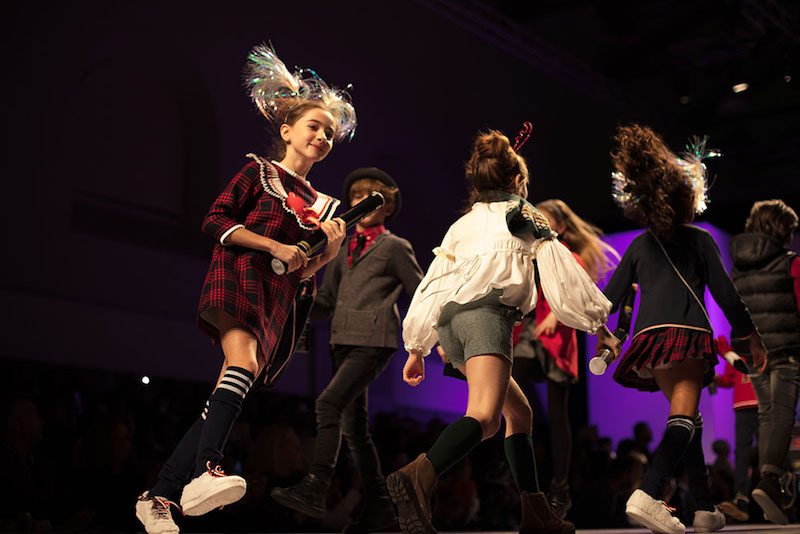 Forque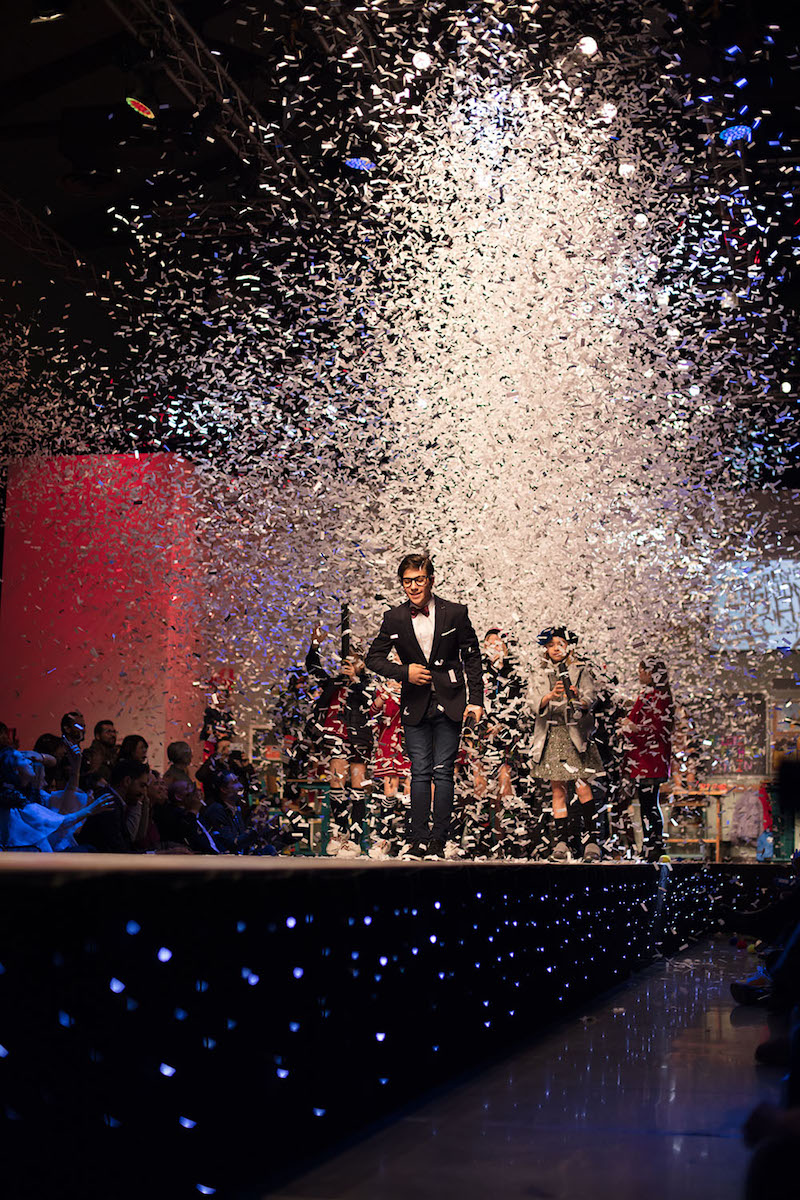 Pirouette One to Watch
Look out for these two wonderful emerging labels! Both Novel Walk (R) & Mum of Six (L) were presenting their collections at Pitti for the first time. In fact it was Mum of Six's first trade show. Two super labels to watch out for!  Pirouette One to Watch winner – Fashion: MUM OF SIX Pirouette One to Watch winner – Design: Novel Walk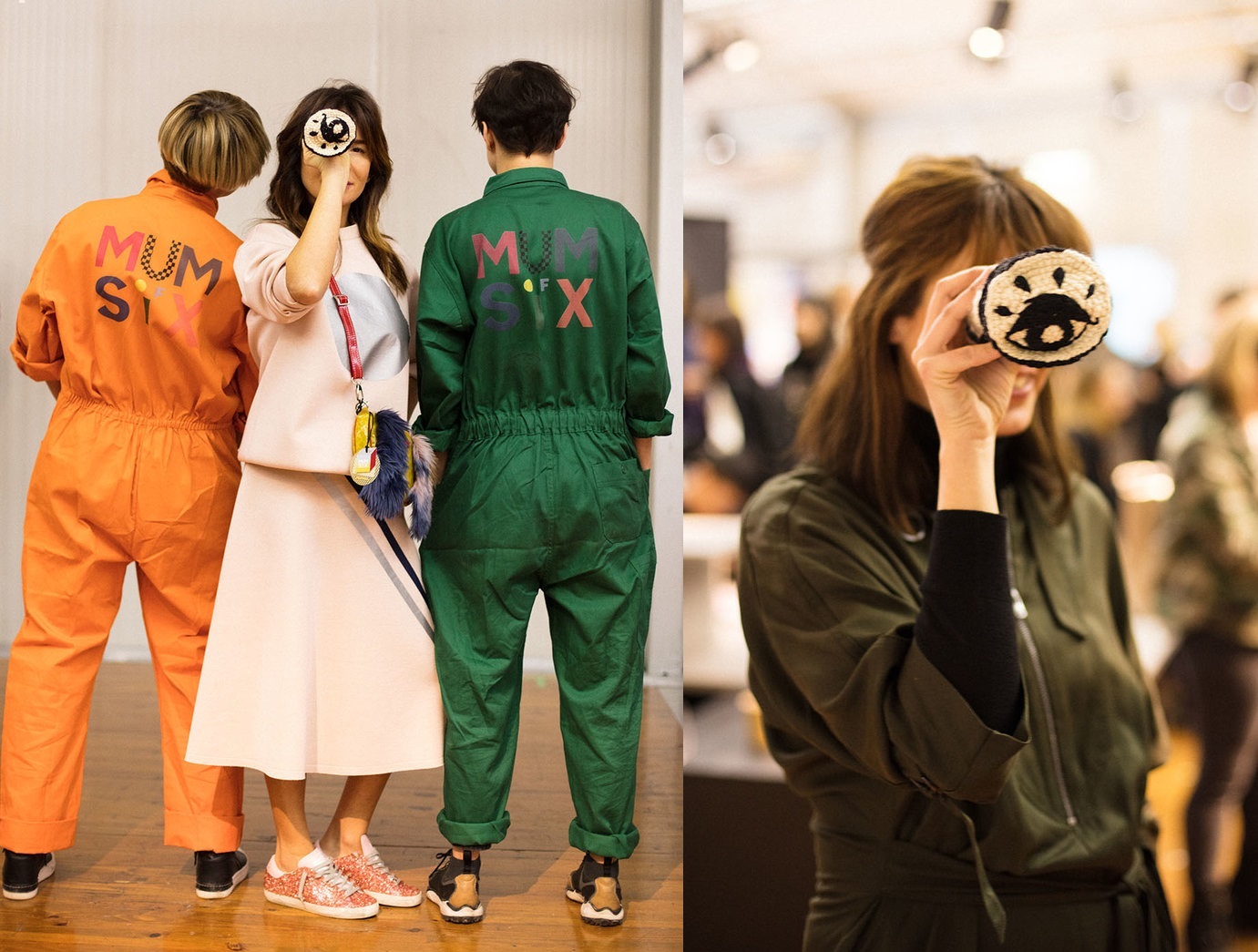 Monnalisa 50th Anniversary A golden Age
No expense spared to mark Monnalisa's 50 years in the children's fashion industry. Big, loud, shiny and golden. It was a privilege having backstage access to capture the celebratory pre show ambiance. We met co founder and creative designer Barbara Bertocci, who gave us some insight to their longevity. Despite Monnalisa's golden jubilee Barbara remains down to earth and very lovely which might explain.
The Apartment Fashion Show
The Apartment is the space dedicated to Luxury independents, a beautiful setting with individual showrooms for labels to present their collections. The cinema themed catwalk show was a real favourite, whilst the models showed off the collections on the runway the other children sat awaiting their turn in the spotlight on old wooden cinema seats. The Pero butterfly headdresses made a real visual impact whilst the Nikolia, Velveteen and Pero collections caught our attention.
KidzFizz Colour carpet
KidzFizz is the exhibitor space dedicated to medium and small creative independent labels. The Colour Carpet theme was was bright and bold whilst the presentation was simple – no dancing no choreography just straight down the coloured carpet and pose. This allowed the collections to remain the central focus of this vibrant show. Brands that impressed included Andorine, Le Mu London, Igloo+Indiand Unlabel.
Original article : http://www.petiteparade.com/blog//pitti-86-behind-the-lens-and-eyes-of-pirouette
Photos by Molly Magnuson Instagram: @mollymagnuson ©2018 Pirouetteblog, Molly Magnuson