Donatella Versace's latest collection for Versace SS/17 gets the Bruce Weber campaign treatment, with art direction by Sam Shahid, styling by David Bradshaw & Jacob K plus casting by Piergiorgio Del Moro. Models include Anna Ewers, Edie Campbell, Filip Hrivnak, Geron McKinley, Mitchell Slaggert, Simon Nessman & William Los. Hair by Orlando Pita & makeup by James Kaliardos.
A new SS 2017 fashion campaign combines the natural, unbridled with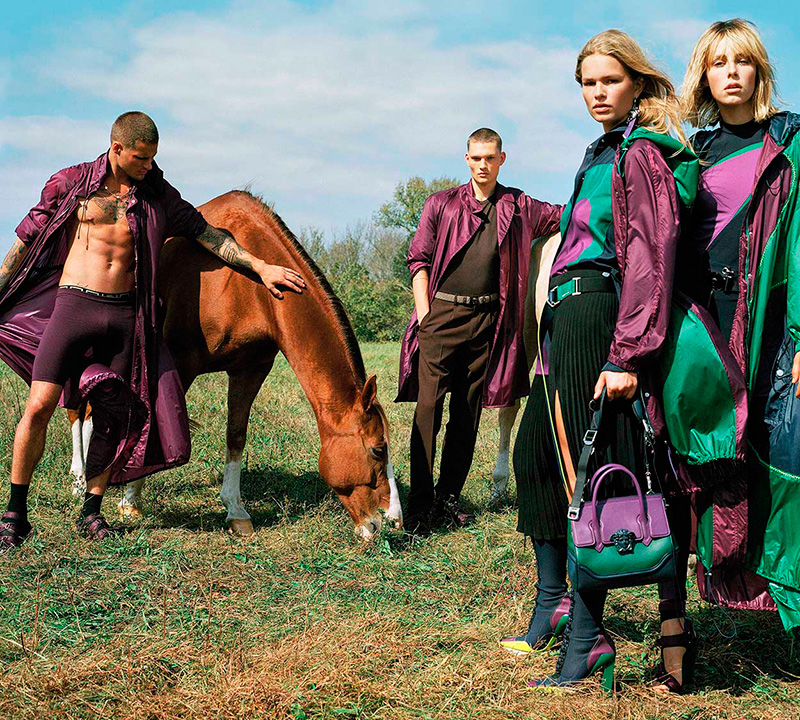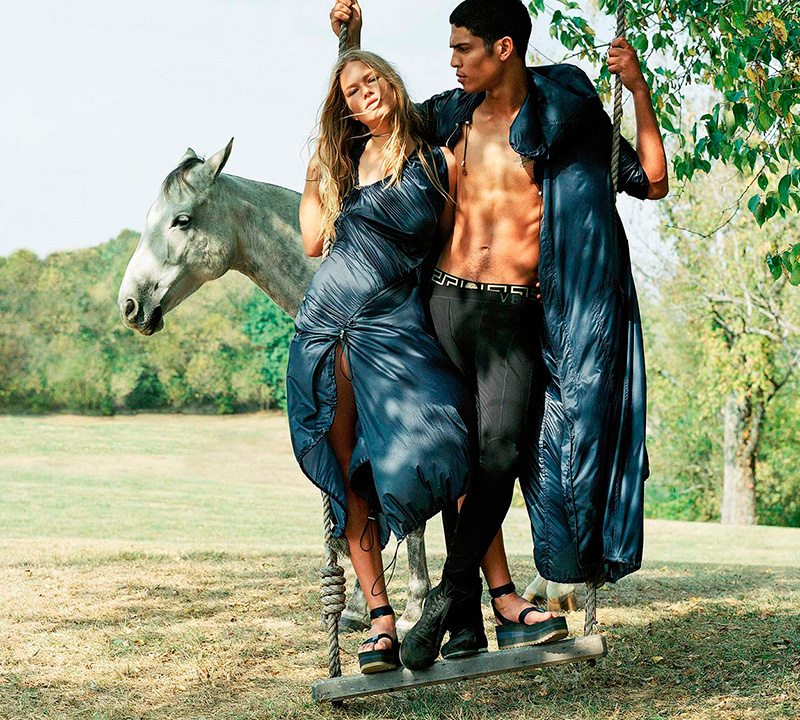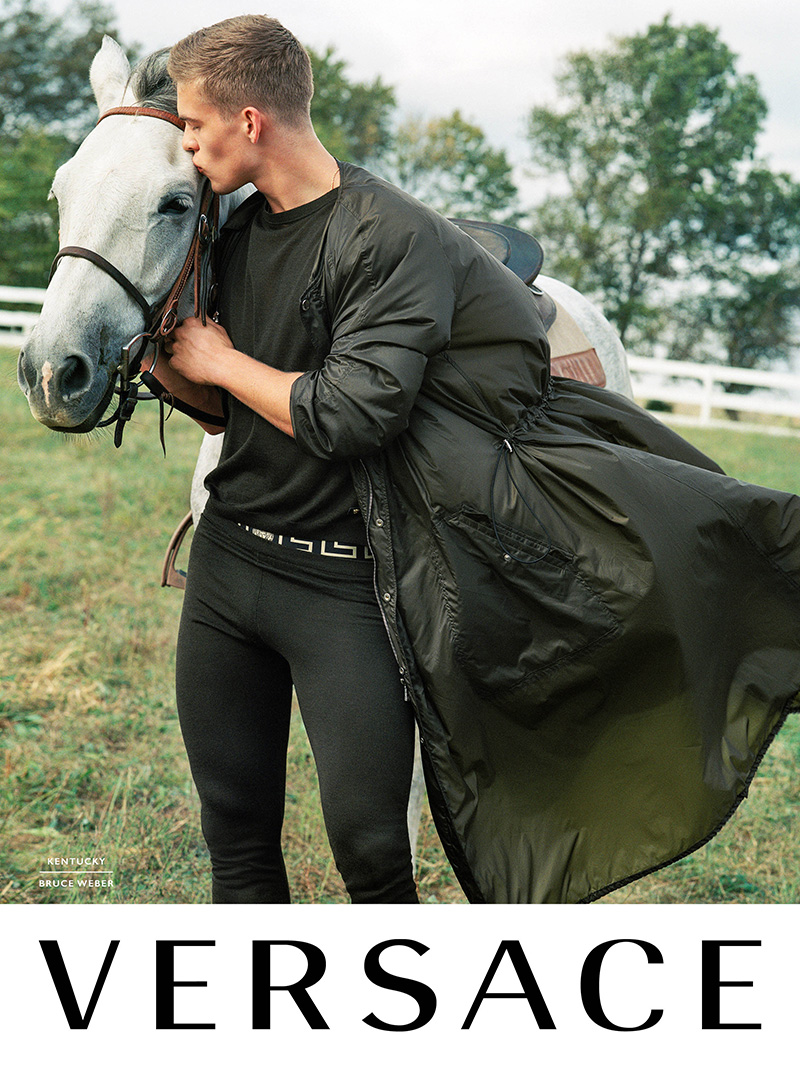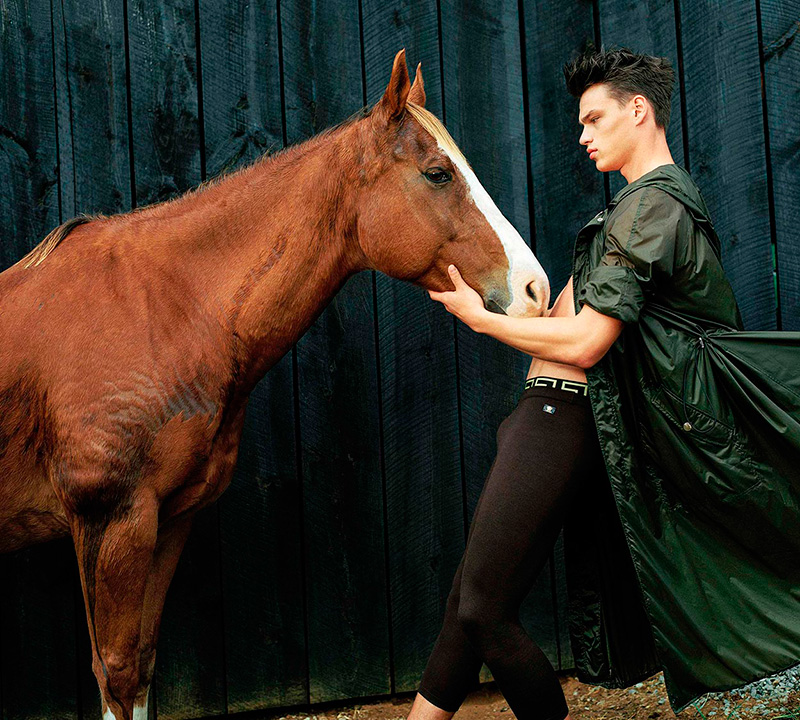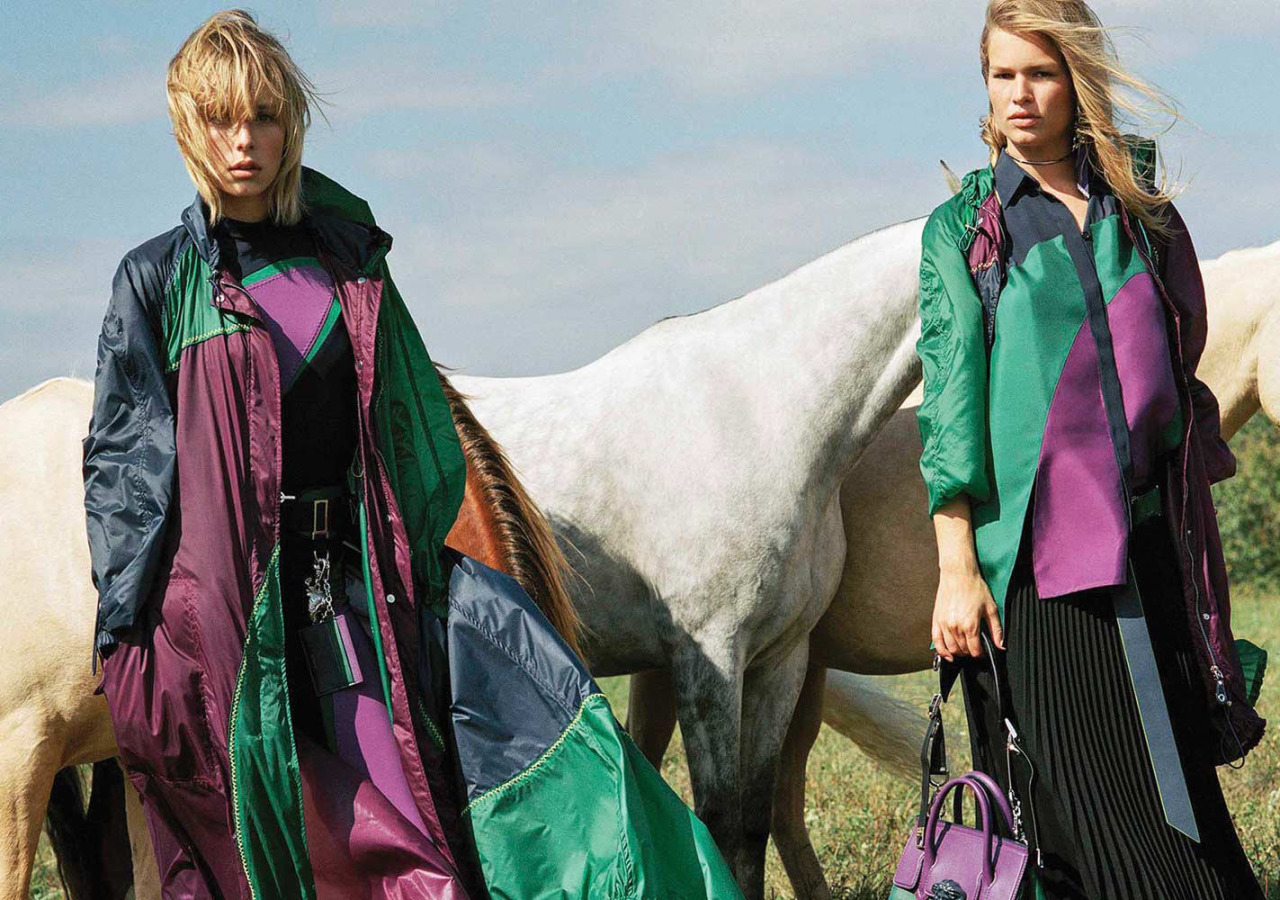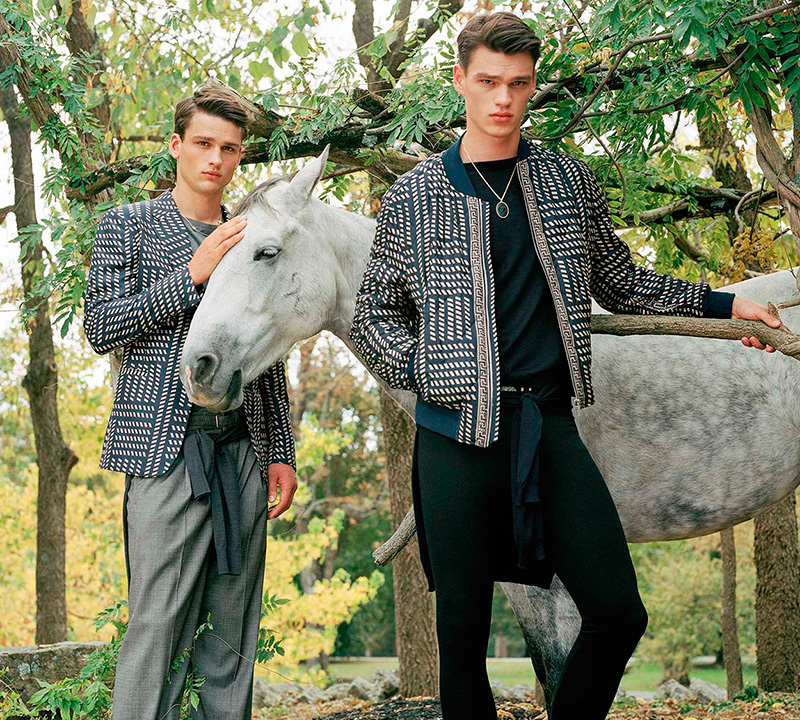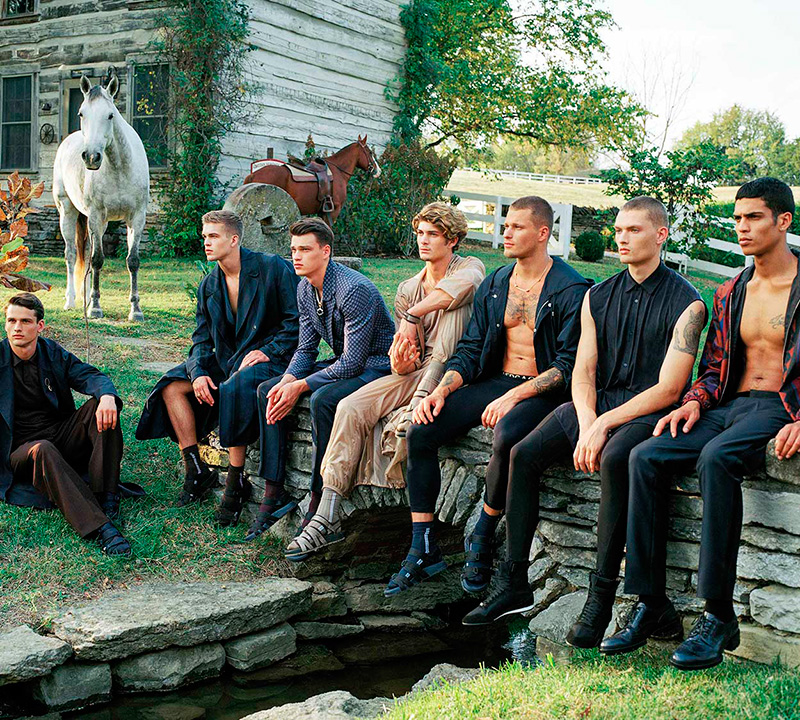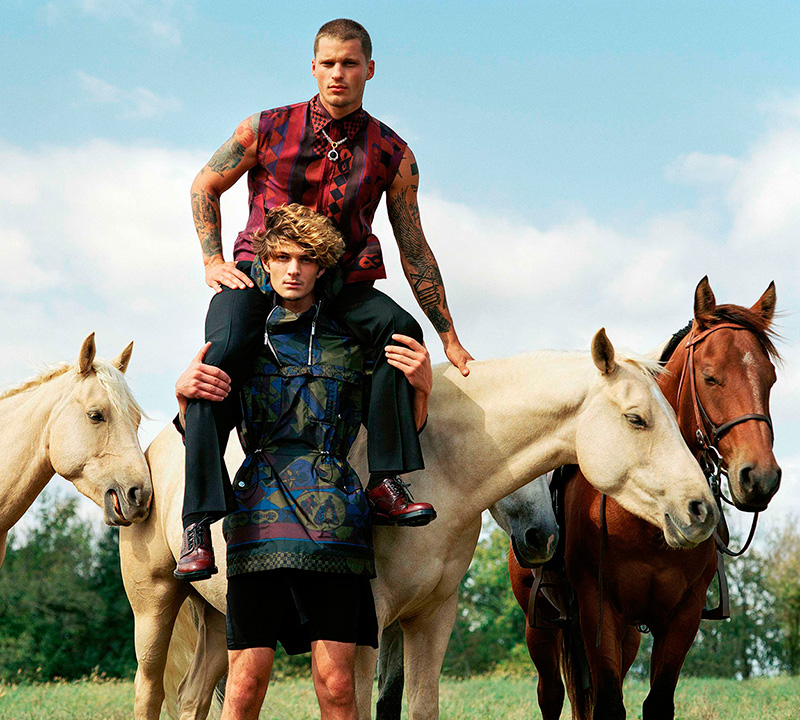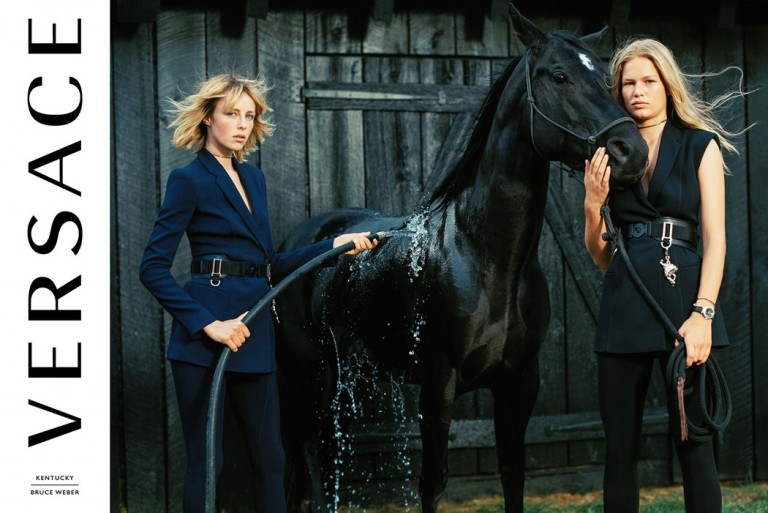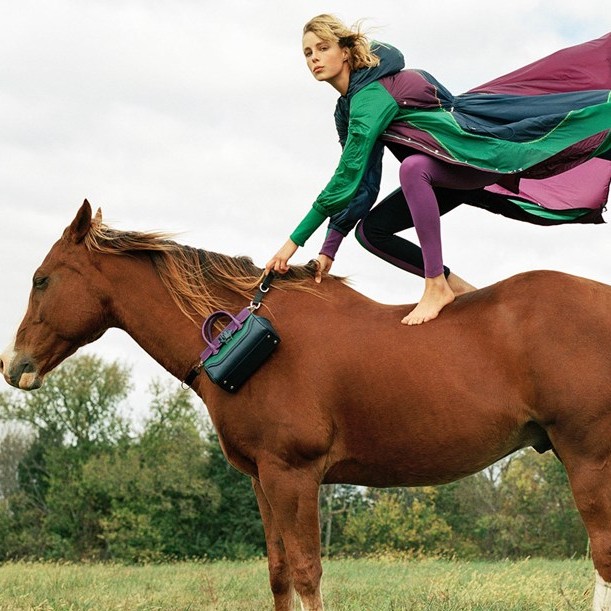 models outfitted in the latest edgy fashions from Versace.
Fashion models like Edie Campbell and Anna Ewers headed to Kentucky to meet their partners for the photo shoot, horses in Double Dan Horsemanship's herd.
The promotional video was shot by Bruce Weber, a preeminent fashion photographer who rose to success in the 1980s and now does work for Calvin Klein, Versace, Ralph Lauren, and Abercrombie and Fitch. His photographs have appeared in Vogue, Italian Vogue, Vanity Fair, and GQ.
Fabulous viewing!