The Voyager is the newest buggy from the specialists at phil&teds that we enjoyed testing greatly!
A convertible single to double pushchair, the Voyager cements the reputation Phil & Teds has for accommodating growing families with clever pram designs.
The seating options are vast; it can fit one carrycot or one seat unit, two carrycots, two seat units, two car seats or a carrycot and car seat.
With a main seat that can carry a child up to an impressive 20kg (around 5 years), the Voyager also comes with anti-puncture tyres and at a slender (for a double) 60cm wide you should have no problem navigating shopping aisles.
4 in 1 adaptable seat!
Voyager has a 4 in 1 modular seat that's more spacious than most and adapts grows with your family. the innovative modular seat begins in lie flat bassinet mode for newborns, where it can be used either on or off the stroller – perfect for keeping baby close by while visiting family friends. when your baby is old enough, the clever voyager seat converts to a reversible, upright stroller seat with the flick of a wrist, enabling your precious cargo to face you or see the world. easy!

Revolutionary fold
Voyager has a spectacularly light compact stand fold. No need to remove any seats – keep 1 or both seats attached as you fold (you can even fold in any mode! be it parent facing, forward facing or even lie flat) and simply click flip! stroller origami at it's best.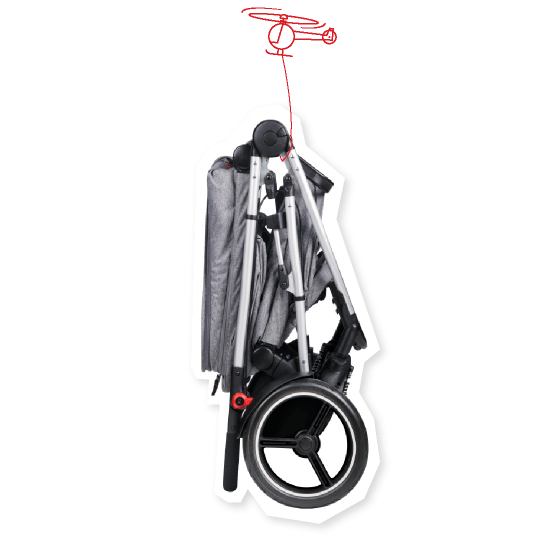 Smooth puncture free ride
New Zealand designed aeromaxx wheels offer the smoothest 'air tire' ride without the air – fancy that? Ride over all terrain in cushioned comfort, and be confident that you'll have no flat tires.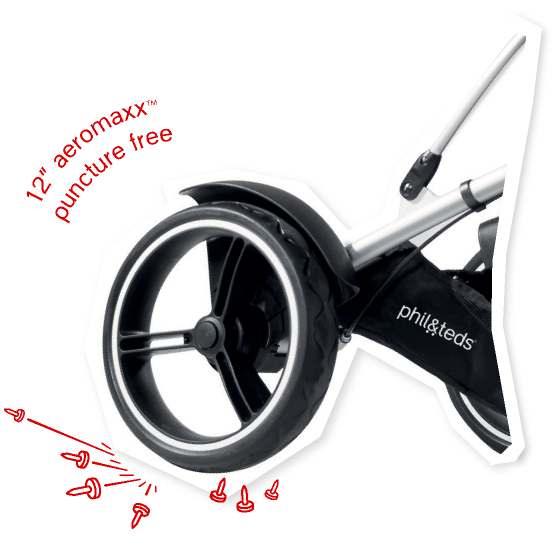 Extra large seat
Not only is the voyager seat ultra adaptable, it's also the largest modular stroller seat available, at a whopping 24″ for the main seat height 16.5″ for the double kit!
Voyager offers you all the benefits of modular seat without compromising on seat size. combining fashion&function, voyager fabrics come in four wipe clean, waterproof colorways to suit any taste. a luxuriously large sun hood keeps your baby well protected, whatever the weather!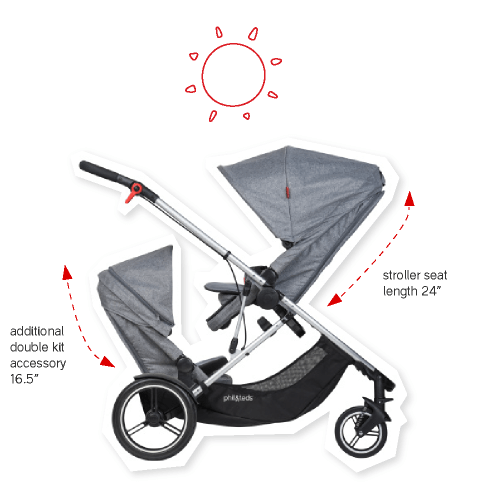 All in all we think the Voyager is a great addition to the phil&teds family, great on the road, but not only, we hope you will enjoy it just as much as we did!