The city streets are about to get a little more exciting! Quinny has developed a fun and innovative new mobility concept; the Quinny longboardstroller. It's a completely new and spectacular way to cruise through the city with your kid. And it's environmentally-friendly as well. Quinny is all about pushing limits. Mobility challenges that parents face every day are a burden. To tackle these challenges, the Quinny longboardstroller takes a different approach to urban mobility. It gives the experience and freedom of riding a longboard and enables parents to travel faster than with a regular stroller – so they can explore more of the city together with their kids.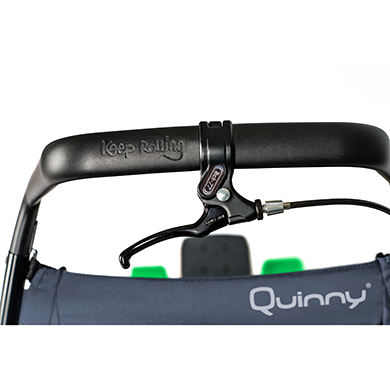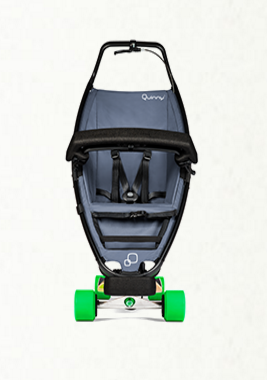 Finally a solution for travelling long distances in a fun and eco-friendly way! It brings together the comfort of a traditional stroller and the excitement of longboarding.
Thanks to its multiple safety features, it is the most exciting way to get around with your child!
It looks as good as it rides
Custom-made graphics and a complete styling give the Quinny longboardstroller the look it deserves. It looks great, on a roll or parked against the wall.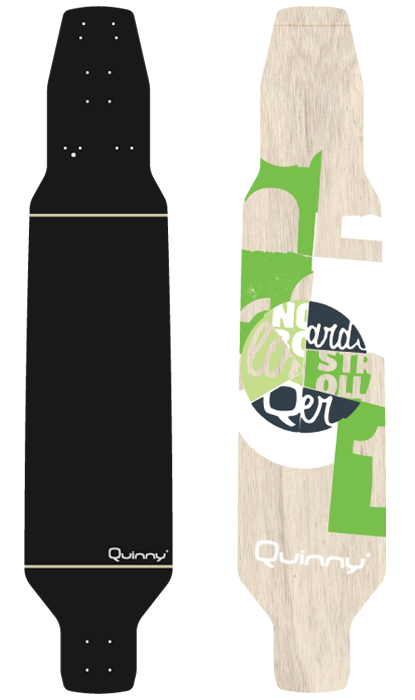 Product specs
Longboardstroller sizing & weight
Unfolded

1355 (L) x 505 (W) x 1060 (H) mm

Folded

1355 (L) x 505 (W) x 365 (H) mm

Weight

11 KG
Longboardstroller riders – limitations:

Parent

<100kg

Child

From 1 year up to 15 kg

The Quinny longboardstroller uses the best components and materials in order to deliver a high end product. Assembly happens in Europe. We work with proven longboard industry names like Tracker, ABEC11 and HLC to ensure a smooth and built-to-last ride.